Between May 11-29, with support from the USAID Economic Resilience Activity (ERA) and in cooperation with the International Charitable Organization "BF SOS Dytiachi Mistechka (Children's Towns)", a training course on financial security and economic literacy was held for 10 displaced women currently living in Uzhhorod, Zakarpattia Oblast.
This followed ERA receiving a request from the organization through Nataliia Kryvoruchko, the manager in the social sphere, to train the organization's beneficiaries in the basics of financial literacy and economic security.
"We are currently facing the same problems as in 2014, when people are putting their lives on hold and waiting to return home. Many women have lost their jobs or businesses, had to move to a more peaceful region for the safety of their children, but have lost a lot financially. Currently, it is important to work within this context in order to prevent gender-based violence and cases of human trafficking," says Kryvoruchko.
ERA selected the 10 participants, who are raising children of primary school age and are unable to work full time, adapted the program for them, and developed a course that considers all the characteristics of this target audience and their current circumstances. The course consisted of six lessons and included practical exercises, business games, and business simulations.  According to the trainer, ERA Gender and Inclusion Specialist Krystyna Kasrashvili, the small group of participants had diverse professional experience and openly shared these experiences and their capacities with each other.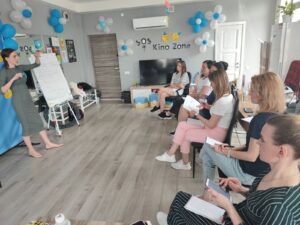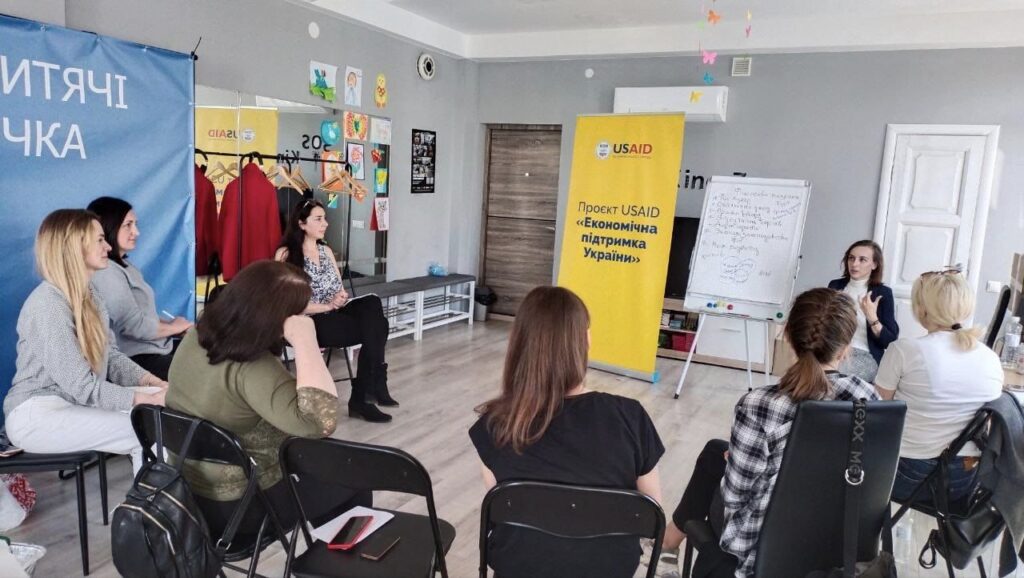 Thanks to this course, these displaced women have the opportunity not only to receive humanitarian and psychological assistance, but also to develop their professional competencies, plan their future, and receive mentoring support towards implementing their ideas and possible self-employment. Following completion of the training, the participants will receive mentoring support over two weeks to develop their business ideas and raise funds for them. ERA plans to scale up the course for beneficiaries of other charitable and civil society organizations.