With the assistance of the USAID Economic Resilience Activity (ERA), entrepreneur Hanna Telychko launched the "A-Robot" robotics and programming center in Kurakhove, Donetsk Oblast. Currently, it is the only center of such kind operating in a small town.
Hanna received a grant from the USAID ERA to open STEM Education Centers. STEM-education (Science, Technology, Engineering and Mathematics) involves a combination of the natural component, innovative technologies and mathematics in studying. Under this grant, LEGO erector sets, a TV set, laptops, and three multimedia boards have already been installed in Vuhledar and Kurakhove.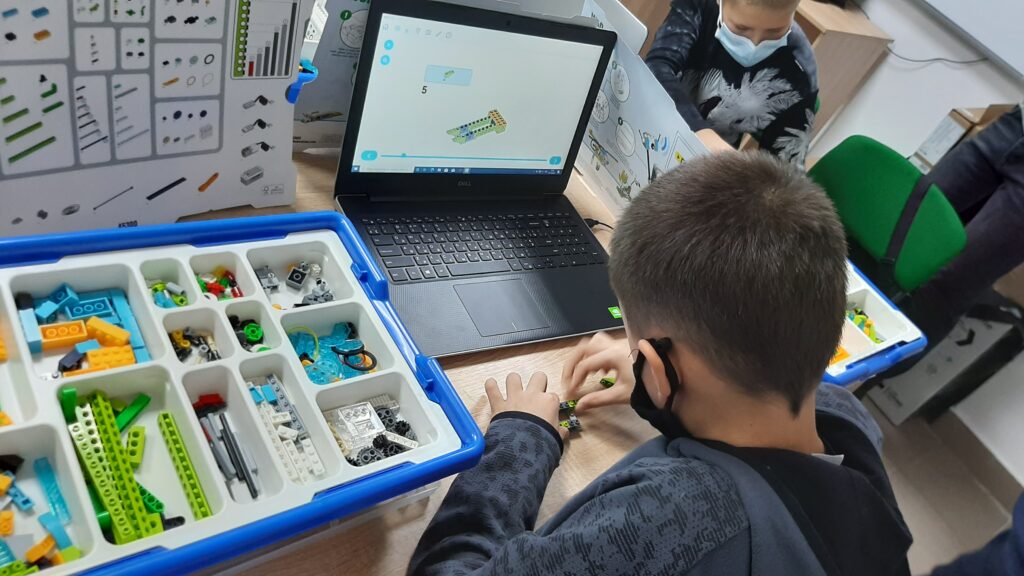 The entrepreneur is creating the center in Kurakhove "from scratch". More than 60 children aged 5 to 16 enrolled in it. They have training sessions twice a week.
Training is held in groups of five students according to the quarantine requirements.
"We usually work with six-year-olds, but now five-year-olds come to class. The youngest design robots, then program them with a teacher – learn how to start the motor, various sensors – color, slope. Senior students also master designing, communication and teamwork skills. I get great feedback from the children and parents. Our first lesson is a test one, after which the parents with the child decide whether to stay with us. Everyone who came bought a monthly subscription," – said Hanna Telychko.
The entrepreneur hired two local teachers.
"When I saw the announcement of the opening of the Robotics Center, I was very happy. We hadn't any in our town. My child is interested in assembling robots in class, learning to program them. It promotes creative development. My son even started to study better at school, because he hurries to classes at this center. I also expect that there will be competitions, some championships, we will take part in them," – said Tetiana Kostiuchenko, the mother of 11-year-old Ivan, who attends classes at the Center.
Now Hanna Telychko is recruiting groups of people willing to study robotics in Volnovakha.
"Our mission is to show parents and children an alternative to games on phones and tablets so that children do not just sit for hours with gadgets, but learn programming, create games, develop them. We work to improve communication skills and teamwork. In the future, you can make good money on programming, because the world is changing, many professions will not exist soon, we all need to adapt to this," – shared Hanna.
You can register for classes in Kurakhove and Volnovakha by following this link: https://www.facebook.com/A.Robot.ua/
Hanna is also developing the Robotics Center in Vuhledar, which is attended by more than 100 children.