When "TANA" was displaced from Sievierodonetsk, Luhansk Oblast, due to the full-scale invasion,the company managed to relocate almost 50% of their equipment. Initially, the company rentedproduction facility at the new site in Cherkasy Oblast, but later purchased it. This year, in 2023, USAID Economic Resilience Activity (ERA) procured and delivered two modern thermoplastic machines to TANA. Read below to learn how the company is benefiting from these new machines. 
Before the full–scale invasion, TANA was producing polypropylene, polyamide and polyethylene granules, which are then sold to customers as raw materials. TANA manuctures various products for mechanical, electric, and chemical engineering. However, for a long time, TANA had its own ambition. The company wanted to produce not raw materials but finished goods. In particular, rubber seals for manufacturers of plastic water pipes, which are in high demand on the market. But the company couldn't afford to purchase the highly costly equipment for such production. 
TANA therefore submitted a request to USAID ERA for a grant to acquiretwo thermoplastic machines (automated plastic injection molding machines).  The new equipment will allow the manufacturer to expand the range of products, create new jobs and increase production by 10%. 
"In July, our team received the new equipment. We prepared our premises for the installation of these machines. Now, the staff is training to operate these machines. We began manufacturing our first product, rubber seals for sewer pipes. Our customer is a big company based in Chernivtsi which produces different types of pipes for water, heating, sewer and other products", says Serhiy Voitiuk, the Director of TANA Limited Liability Company. 
Voitiuk also notes that the new machines are very energy-saving. The old equipment used by the company prior to full-scale invasion consumed 10 times more energy. 
Special molds are required for manufacturing any kind of products on thermoplastic machines. These molds enable them to launch serial production. One such mold costs UAH 200,000 or more.  
"We need four molds for manufacturing this kind of product. At the moment, we have one, and we are awaiting three more. Such purchase will enable us to use one of the thermoplastic machines at its maximum capacity and supply clients with products in a timely manner", says Voitiuk. 
TANA plans to purchase another four molds for the second thermoplastic machine bythe end of January 2024. These molds will be used for manufacturing containers for adhesives. TANA is also considering providingservices to other companies using their molds for production of requested goods.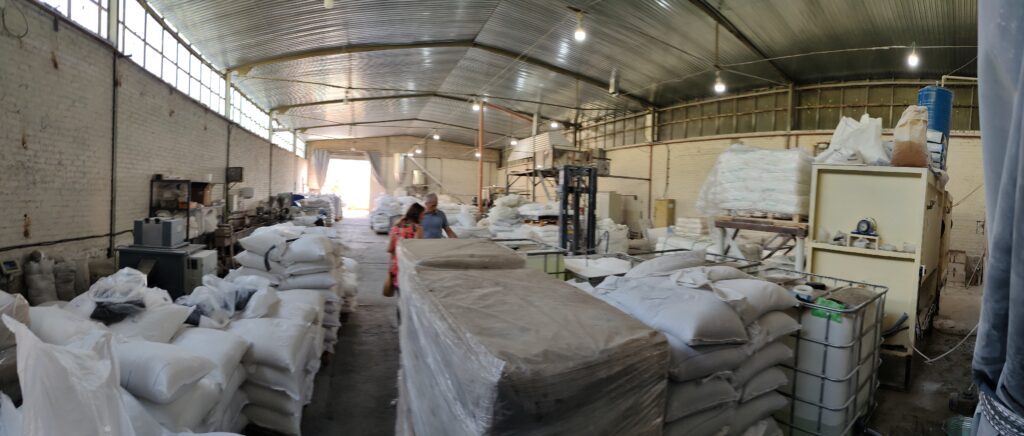 TANA had lost a large number of clients due to the war and relocation. However, within a year, the company managed to attract more than 10 clients at the new location. 
Currently, the company has 23 employees, all of whom are displaced persons from Luhansk Oblast. In October 2022, there were 16 employees, but before the full-scale war there were 85 employees. The company plans to hire 4 new employees by the end of October 2023. In addition to the new products, TANA produces a wide range of composite materials based on synthetic rubbers, including materials for window seals for Ukrainian customers. Window seals are in high demand now. A lot of windows in Ukraine need to be replaced due to damages from the shelling.  
The new equipment received from USAID ERA will therefore allow the company to expand the product range, attract new customers and create new jobs. All of this will contribute to business stability during wartime.