Farmers Solomiia Bratak and her husband Ihor Reva are the owners of the Harbuzovyi Rai (Pumpkin Paradise) craft food production facility. They have been making cheese for five years. In September 2023, Lviv and Ivano-Frankivsk residents got the opportunity to taste Pumpkin Paradise's  Camembert and blueberry cheese when the production facility participated in the Local Farmer Fest 2023. The festival was organized by USAID Economic Resilience Activity (ERA) to support craft producers and promote local Ukrainian products.
The family used to live in Lviv, but a few years ago, they decided to move to the village of Mylchytsi in Horodok Raion to prove to themselves and others that it is possible to be successful in the countryside. They bought an abandoned Austro-Hungarian era school building, which they restored and started using as their cheese-making facility. Solomiia is a pianist and Ihor is a dentist, so their success story shows that nothing is impossible when one has a great desire.
"We have a dog, his name is Harbuzik (Little Pumpkin). When we first came to the village, our dog was very happy. We were saying to each other that he was like he was in paradise. That's how we arrived at the name for  our production facility – "Harbuzovyi Rai" (Pumpkin Paradise)," Solomiia recalls.
In the beginning, they set up the cheese production in the kitchen. The cheese turned out to be delicious, and gradually the variety and quantities of cheeses grew. Now, they have 10 types of cheese in their selection. These are soft and hard (aged) cheeses, and there are cheeses with wild berries such as blueberries and juniper. Later, they also started growing roses and making confiture from them.
Thanks to their delicious, high-quality product, the family has established cooperation with restaurants in Lviv and Kyiv, to which they sell cheeses and rose jams. Their products are also available in the Silpo chain of stores.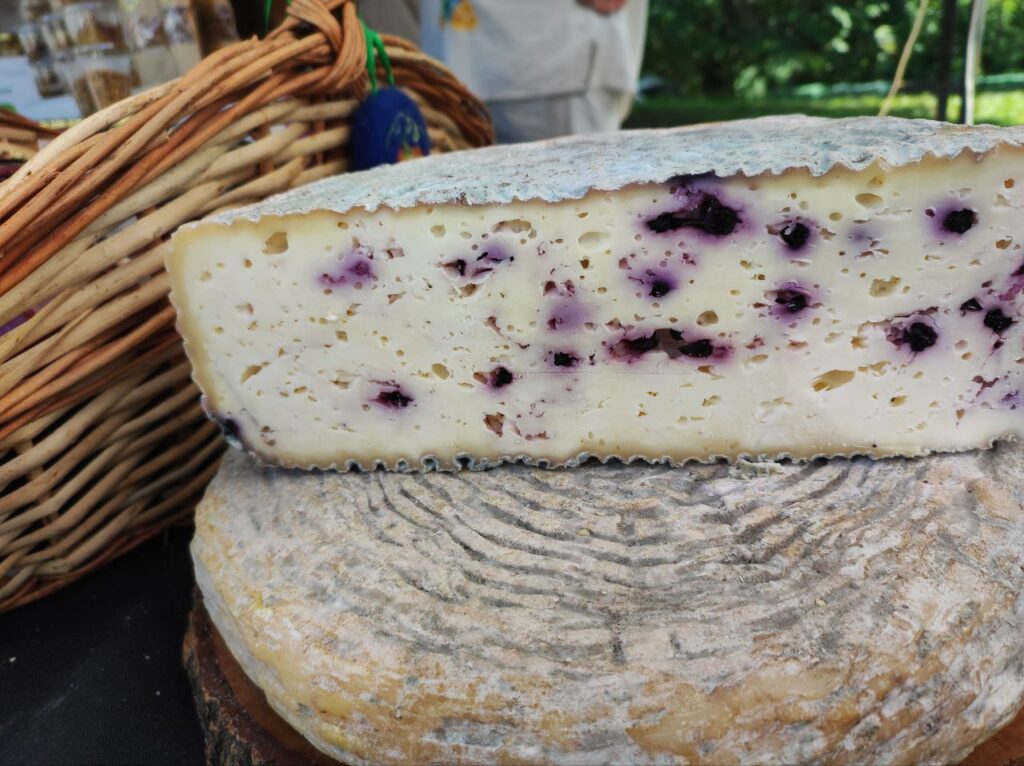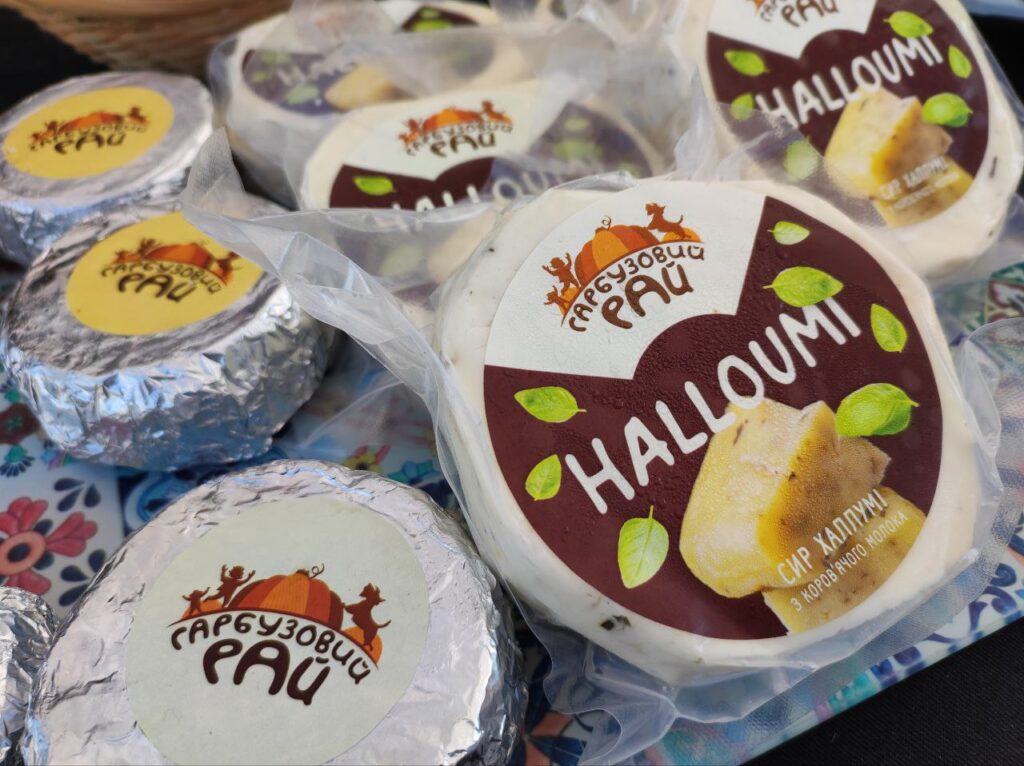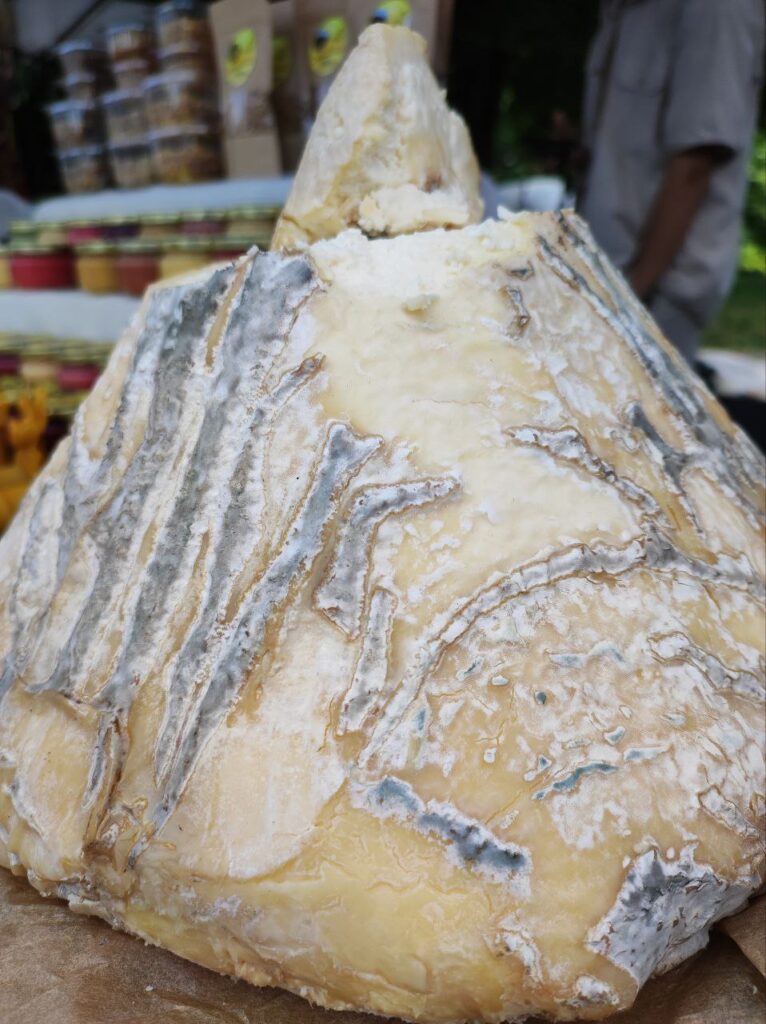 At the Local Farmer Fest festivals, there were queues for their cheeses. People wanted to try it, learn about the interesting processes of cheese making, buy products, and meet and establish contacts. In Lviv alone, 30,000 visitors came to the craftsmen's festival, which brought together more than 100 producers from different cities and oblasts of Ukraine.
"For small manufacturers, such events are very useful. They help us to present ourselves to a large audience. During the festivals, we sold everything we brought with us. During the four days of each festival, all our cheese was sold out. We want to increase the number of craft cheese connoisseurs, and these festivals help us do that," says Solomiia.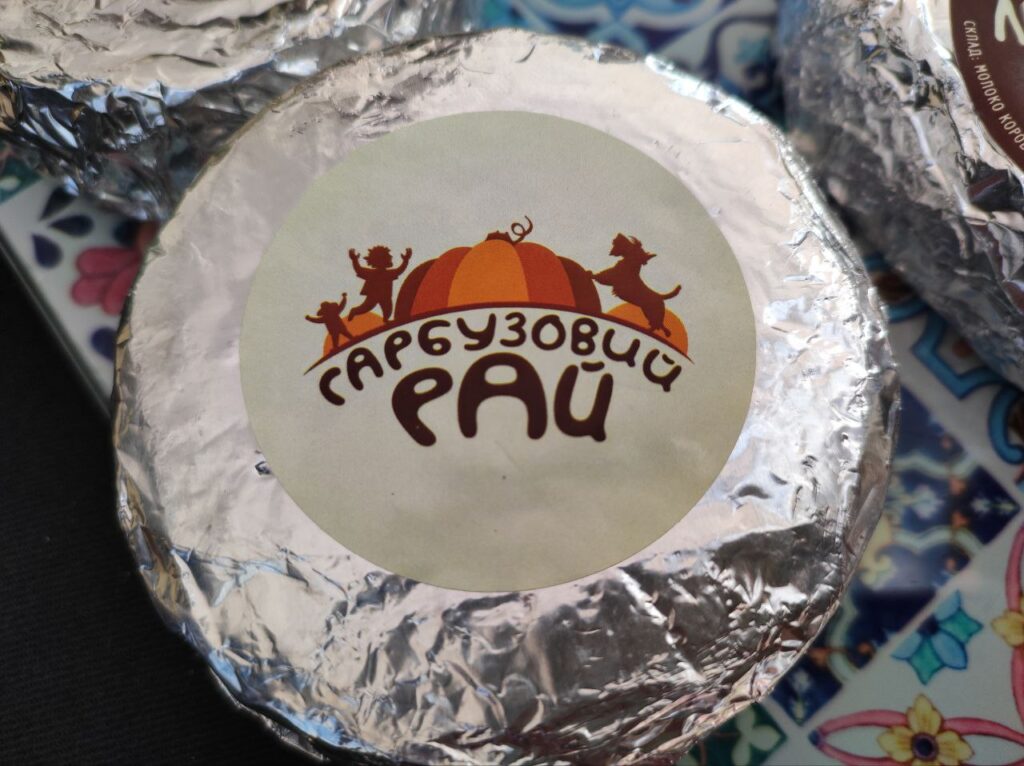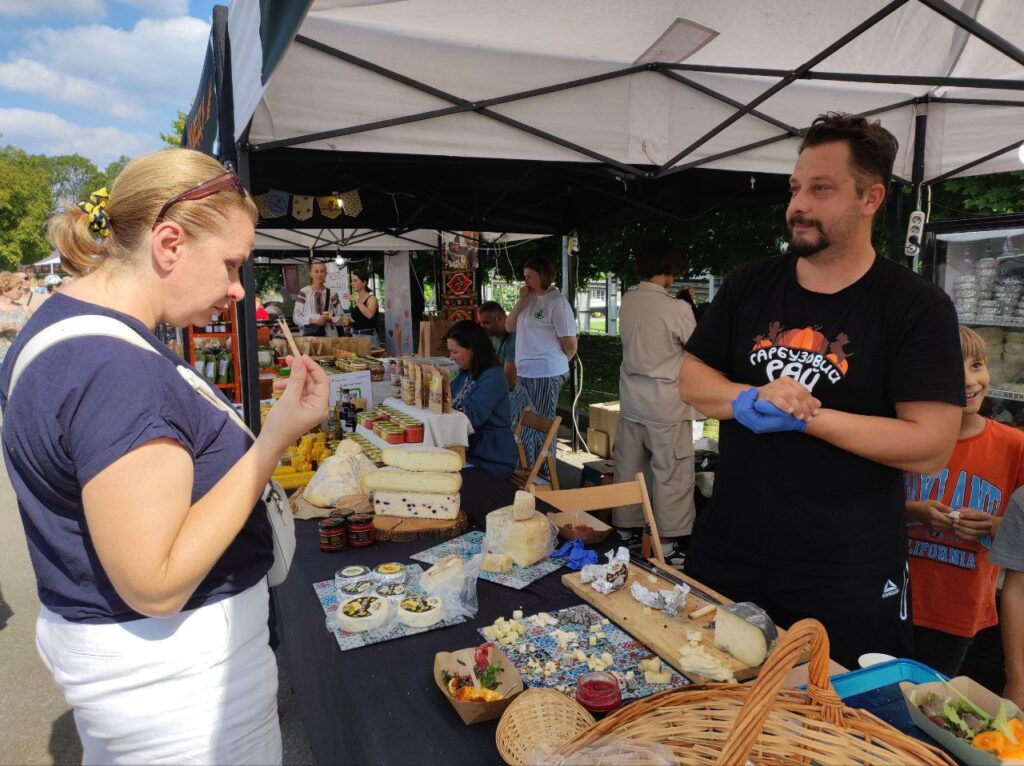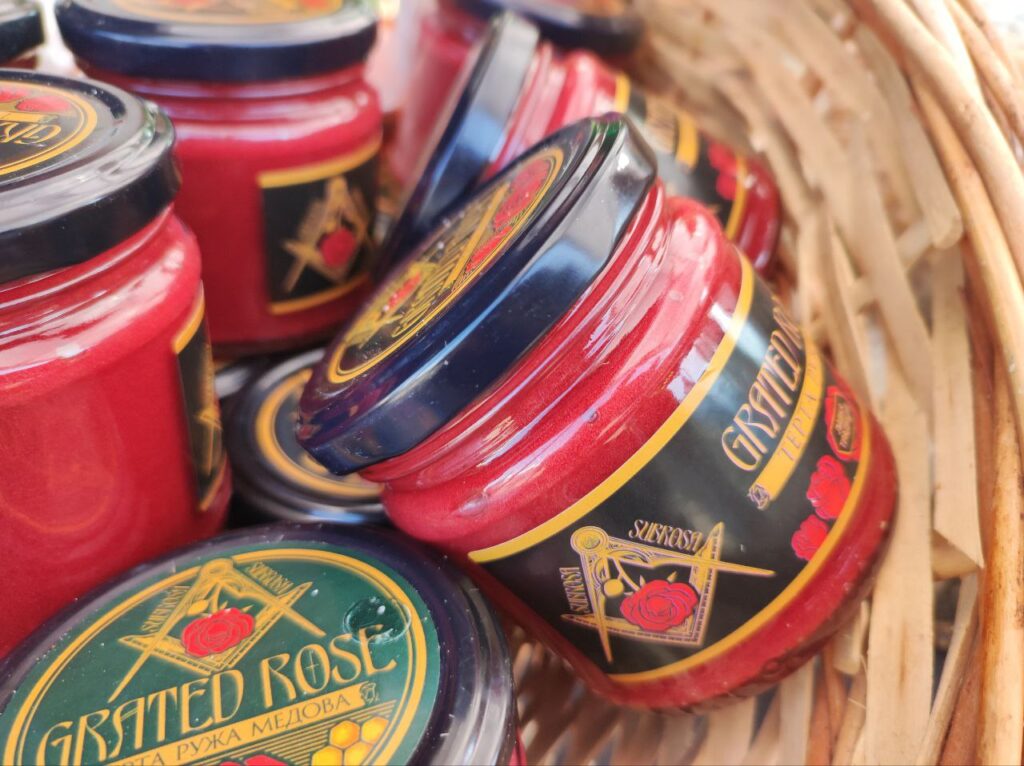 The farmers are also developing green tourism in the village. The family recently received a grant from the "Tse Kraft" (This is Craft) charity fund for the development of green tourism, which they used to buy chairs and tables for the guests who come to Harbuzovyi Rai. "Even during the war, people want to go to a beautiful green place, to be in nature, to be inspired by it. Our territory in the village is perfect for this. So, we invite you to relax and see how our production facility works," said Solomiia.
You can also visit Harbuzovyi Rai, sign up for a tour, or buy cheeses on the craftsmen's website  https://www.garbuzovyjraj.com/.