On 9–10 September, the Local Farmer Fest was held in Lviv with the support of USAID Economic Resilience Activity (ERA).
More than 100 craft producers from Lviv, Ivano-Frankivsk, Kyiv, Lutsk, Dnipro, Zaporizhzhia, and Zakarpattia offered their products. Visitors could taste meat products, cheeses, honey and bee products, sauces, snail delicacies, teas, oils, ice cream, jams, sweets, and pastilles. Tens of thousands of visitors came to the festival over the course of two days.
USAID ERA held such festivals in 2020 and 2021 in Mariupol and Berdiansk. Each festival brought together 50 farmers from eastern Ukraine. Due to the outbreak of full-scale war in 2022, the festival was not held, but this year it resumed to support farmers, providing them with an opportunity to sell their products and find new partnerships.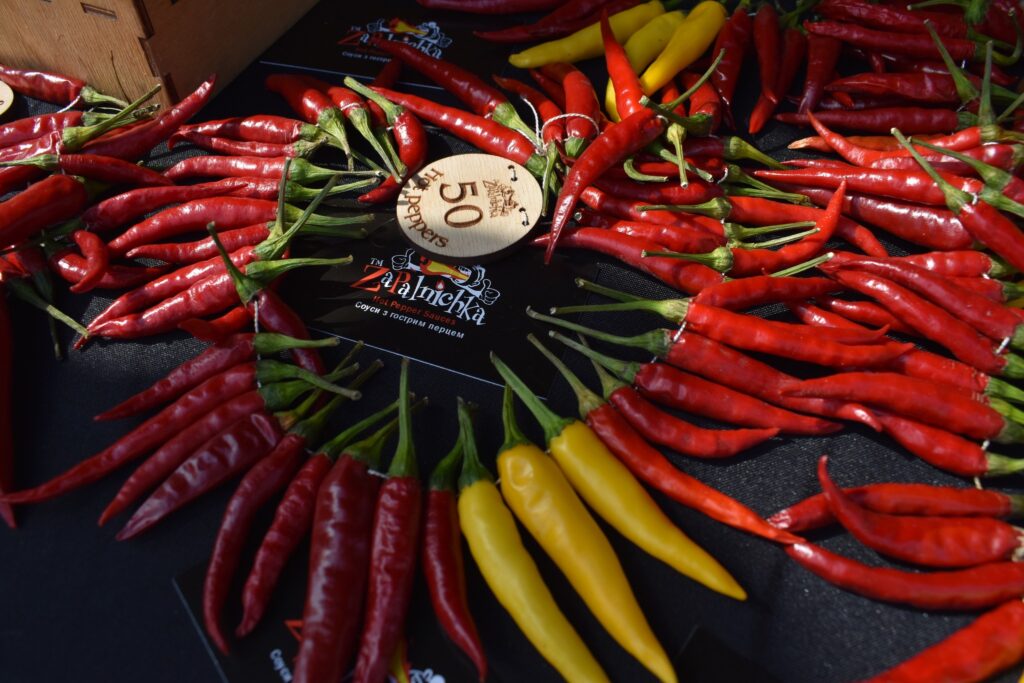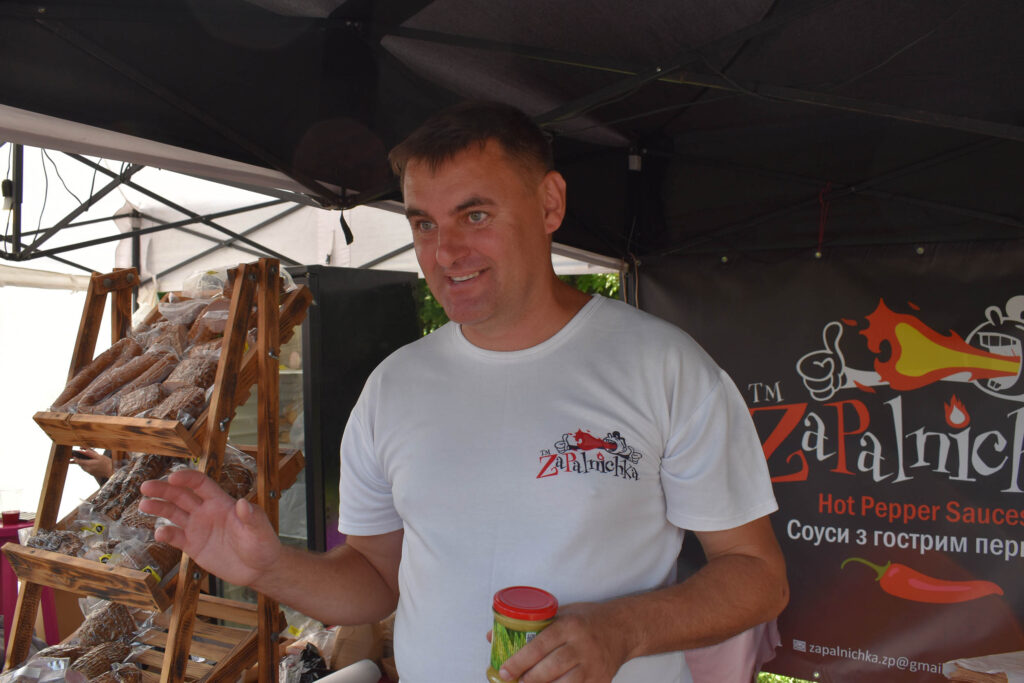 This is the third time that entrepreneurs from Zaporizhzhia Oblast, the Puzanov family, have taken part in this festival, offering their hot pepper sauces. They say it is difficult to grow peppers during the war, as part of their land plot is now in the area that is shelled daily. However, they are not giving up: they have rented a new plot of land, are creating new recipes, and will be happy to cooperate with restaurants and cafes that serve their sauces and peppers with borsch.
"The standard of organization of the festival is very high. We are glad that we have this opportunity to introduce our sauces to Lviv residents," says Tetiana Puzanova. "We are currently working with small shops in Zaporizhzhia, Uman and Poltava. We are ready for new partnerships and hope to reach a higher level of sales."
Some of the farmers represent relocated craft production. In difficult conditions, sometimes under fire, they moved their equipment, or had to abandon it because their communities were occupied in the first days of Russia's full-scale invasion of Ukraine. In the new location, they resumed their business, attracting grants from donors and the state to be able to work and pay taxes again.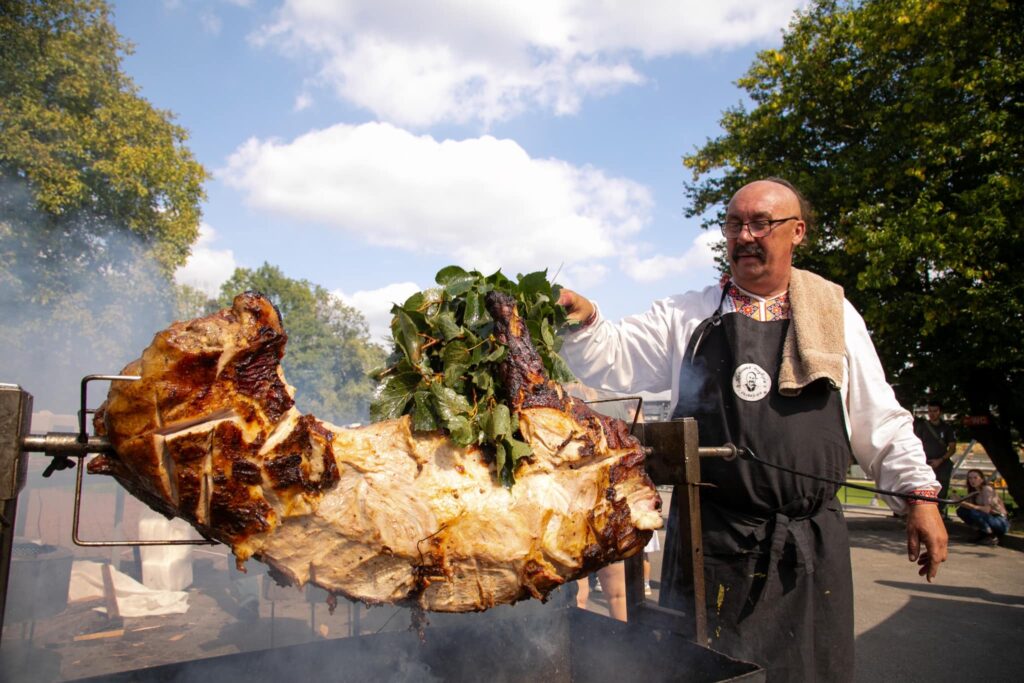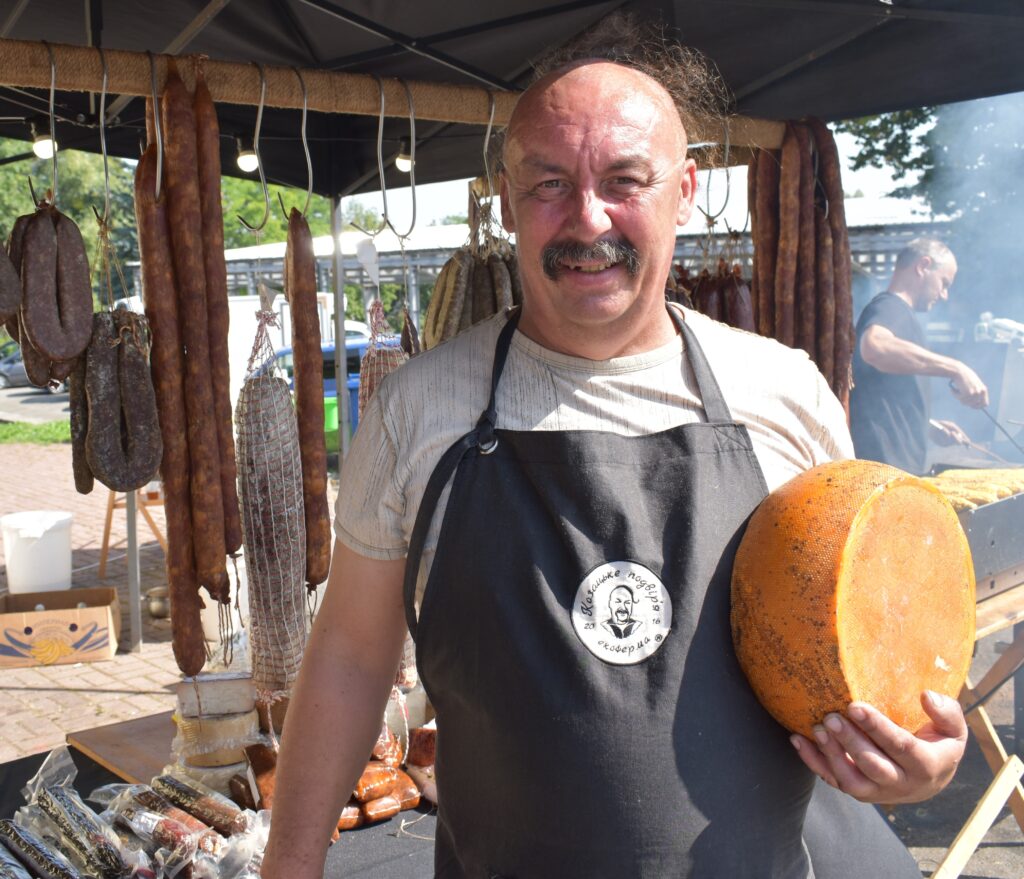 One such participant is farmer Serhii Svyrydenko. Last year, he moved 150 goats from Donetsk Oblast to Volyn, where he set up a shop producing new cheese and meat delicacies. There was a queue for them at the festival.
"At home, I had a well-established production facility, a cheese dairy, a smokehouse, and a pasture for goats. In the new place, I had to start all over again. I received grant support, found a partner, and thanks to this I am once again producing meat and cheese delicacies that Lviv residents can taste today. The festival is very important to me, and I hope that today's customers will become connoisseurs of my products and then order them online," says Svyrydenko, owner of Kozatske Podviria farm.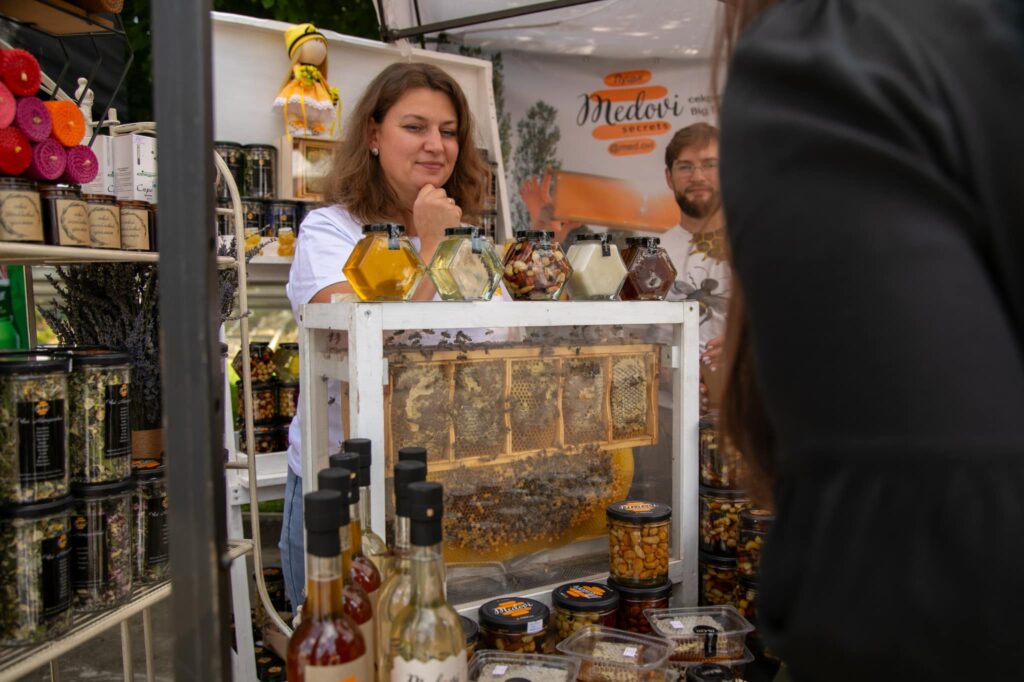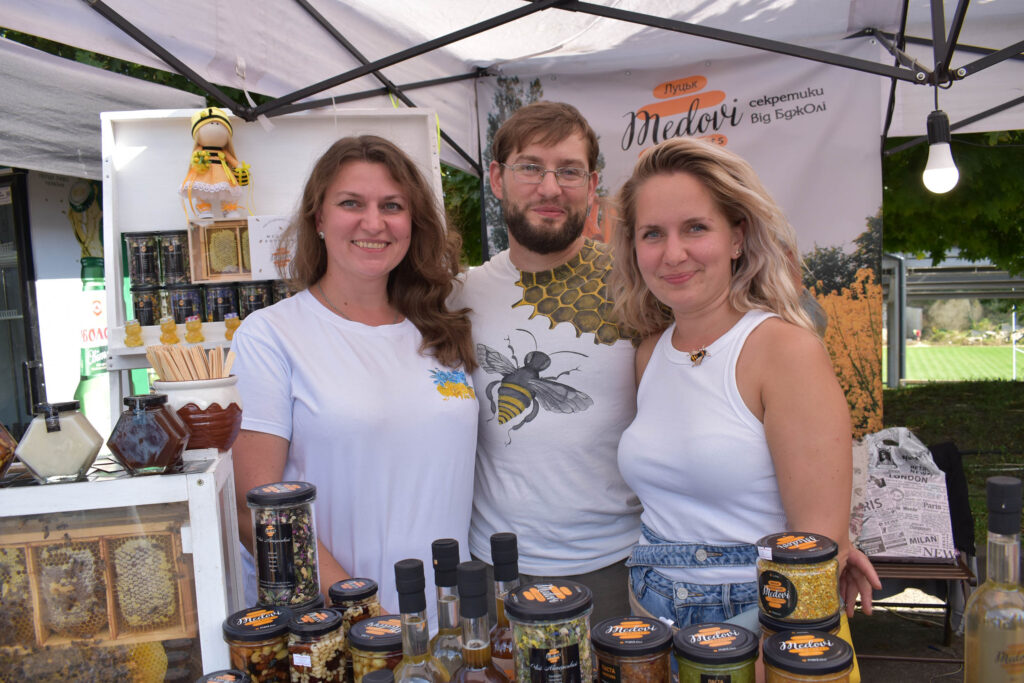 Medovi Secrets from Lutsk brought a glass beehive and honey products to the festival. They have been developing their family apiary for five years, growing from three beehives to 90. At the festival, they sold honey, nuts with acacia honey, and wax candles. The entrepreneurs say that sales have increased during the war. But they need to participate in large-scale events to meet new people and attract new business.
"It's cool that the organizers have brought together so many businesses from different manufacturers here at the festival. These are opportunities for growth. Today we expect good communications. If people like our products, they will come to us again. We want not only to find new customers, but also to get and give impressions, because thanks to impressions, we will feel the taste of the festival for a long time, both emotionally and financially," says Olha Deriabina, co-owner of the business.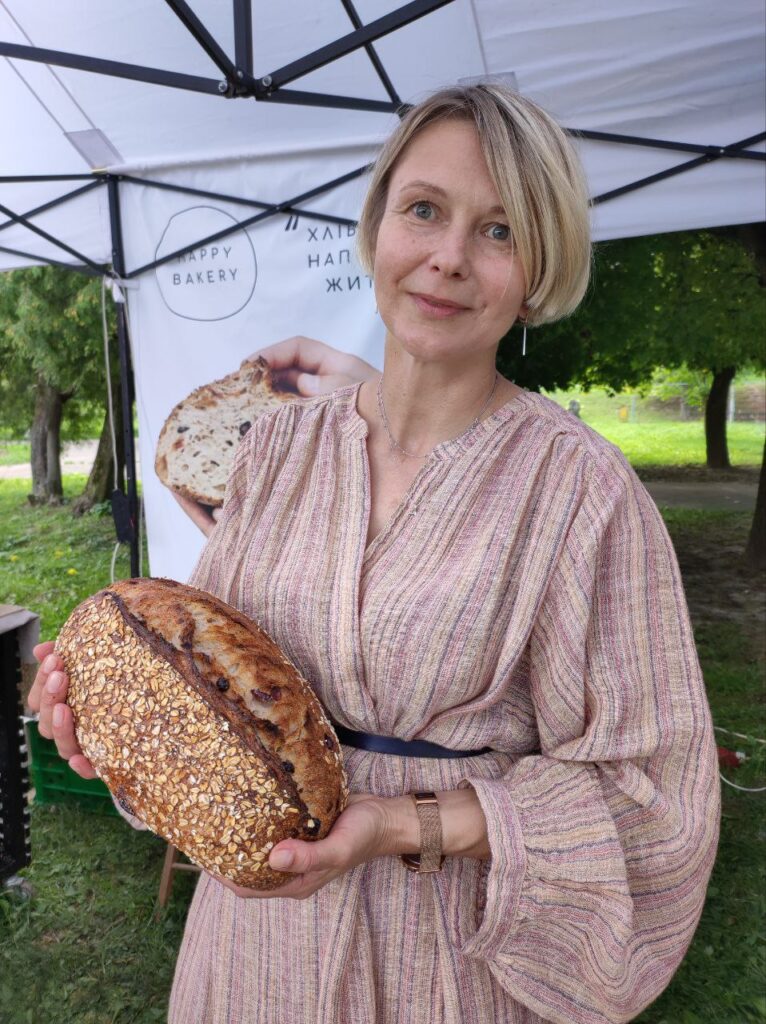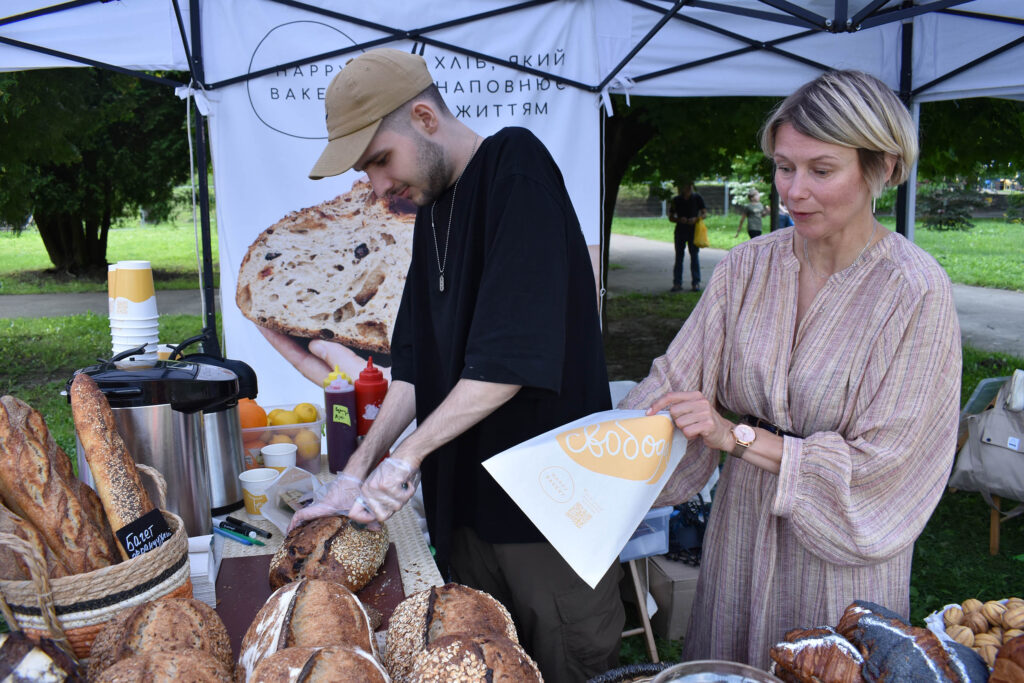 Yuliia Hrytsiuk, owner of Happy Bakery, can talk about healthy sourdough bread for hours.  When the war broke out, her bakeries did not stop working even for a day, and in the first weeks of the war they distributed a lot of bread because they wanted to give people faith that Ukrainians are strong, and will fight and win. Last year, in addition to their established network and outlets in Lutsk, they decided to open a store in Lviv.
"At the festival, we promote our bread with cranberries, rye, oatmeal and much more. It takes almost a day to mature, and it takes us 48 hours to make a loaf. We want not just to sell our products, but to find partners from restaurants and cafes that serve healthy food to their guests and are ready to cooperate," says Hrytsiuk.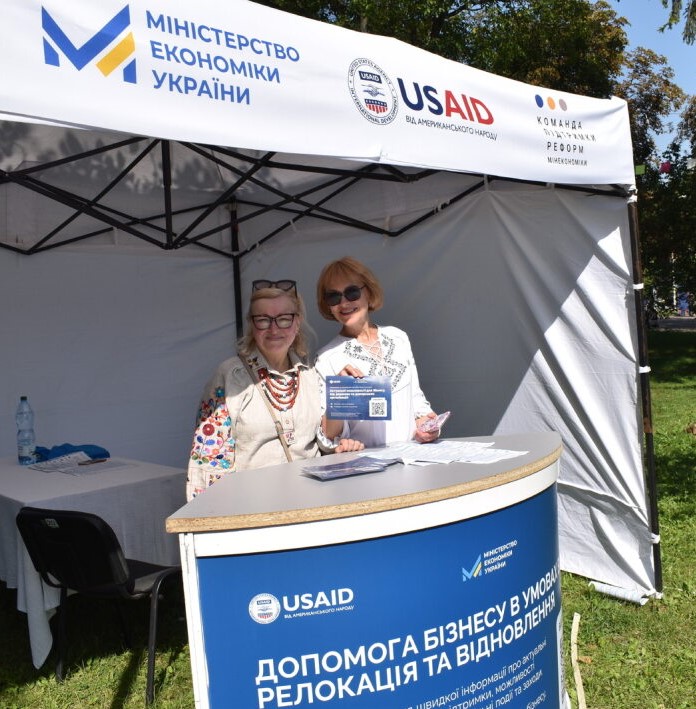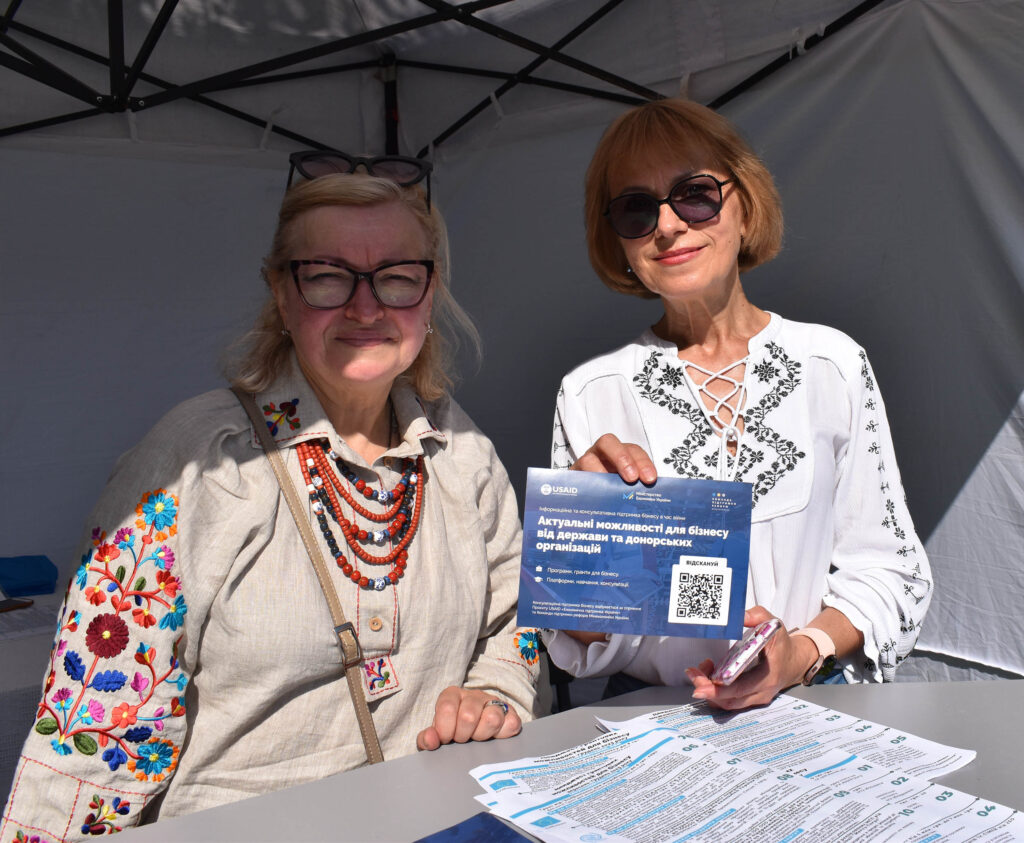 During the event, USAID ERA consultants Iryna Fishchuk and Nadiia Yeremenko provided business advice. Over the two days of the festival, they provided consulting to more than 20 entrepreneurs who asked about starting their own business, certification to produce their products, scaling up, promotion through social media, and establishing partnerships with the restaurant business.
Free workshops on making wooden souvenirs, robotics, and a pottery workshop were available for children.
A musical treat for the festival guests was a performance by KAZKA.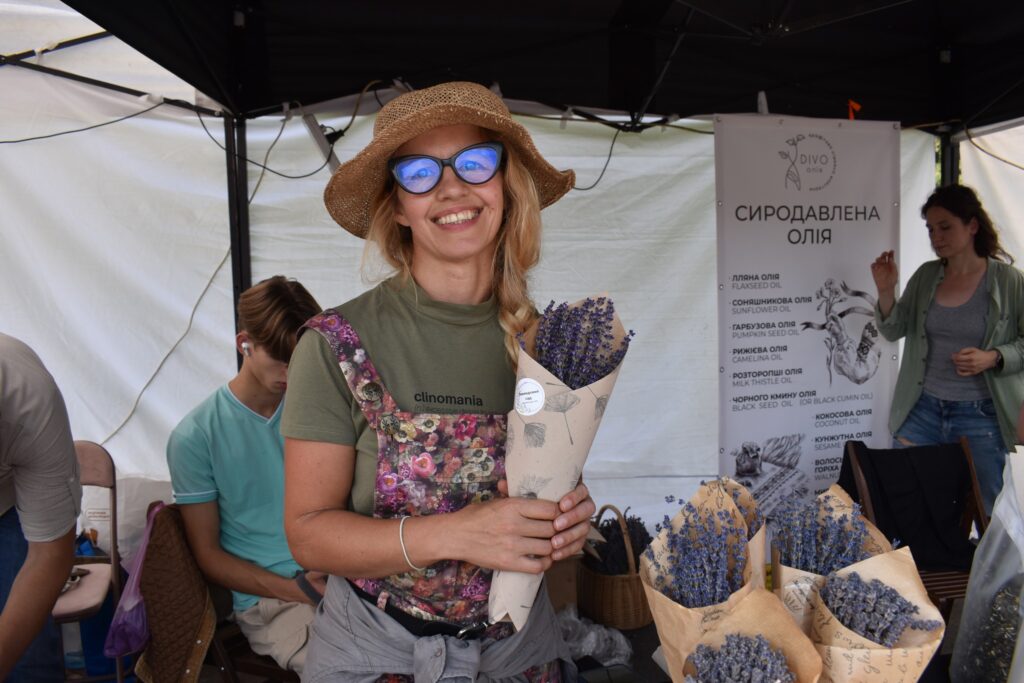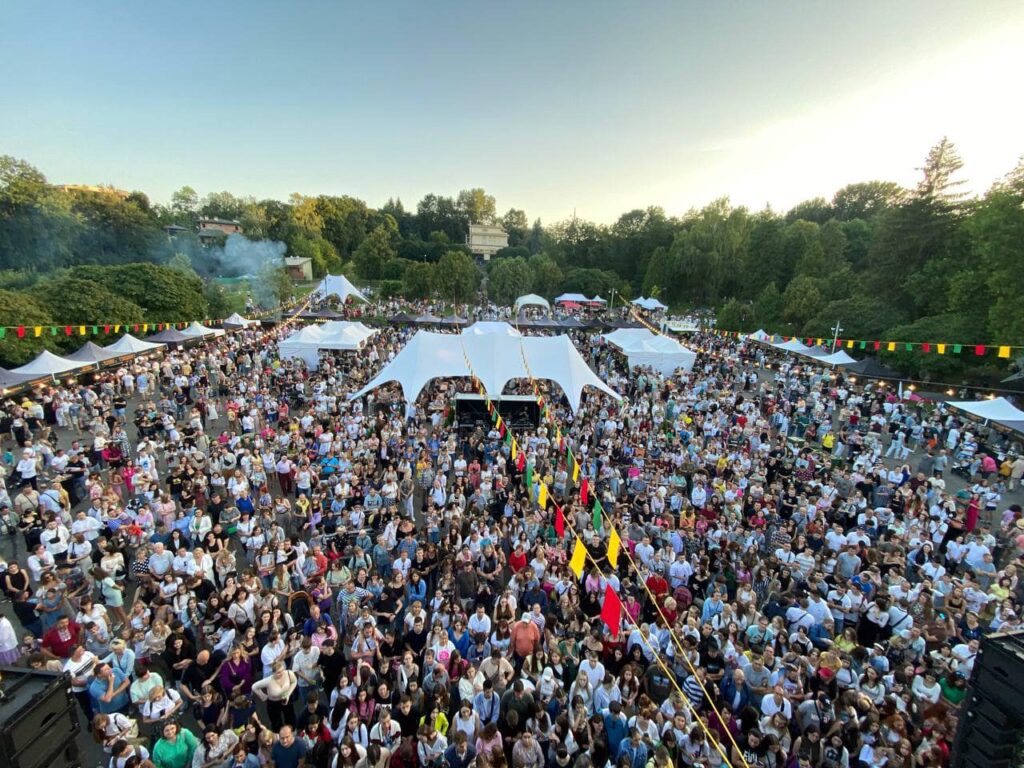 The festival was attended by Lviv residents, city guests and displaced people. People appreciated the high standard of the festival, delicious products, the opportunity to communicate with craftsmen and the positive emotions they gained from the atmosphere of the event.
The festival allowed farmers to sell their products, attract new customers who can then order delicacies online, find new business partners, and promote quality craft products.
On 23–24 September, Local Farmer Fest will take place in Ivano-Frankivsk. Entrance is free.