USAID Economic Resilience Activity (ERA) has developed a roadmap for 41 farmers in Kherson, Odesa, Mykolaiv, Cherkasy, Lviv, Vinnytsia and other oblasts who have signed agreements to supply vegetables (greenhouse tomatoes and cucumbers, carrots, young cabbage, sweet/bell peppers and onions) to Kalynivka-Premium Trading House. The document regulates the relationship between supplier and buyer in the following areas: product quality, accompanying documents, payment system, and logistics. This cooperation should help farmers to establish cooperation with Kalynivka Trading House to regulate the range of products supplied and timely payments.
"In this cooperation, Kalynivka-Premium takes over administration of the entire chain – from the field to the shelf.  Farmers, supermarkets, and the end consumer all benefit from this cooperation. We have agreed with farmers that they will grow and supply high quality products that will meet our, our customers' and end consumers' requirements. In practice, it looks like this: we understand how many vegetables the market needs in a certain period of time and keep a balance, forecast the range and volume of products, draw up preliminary prices and make prompt adjustments, place orders, pick up products from farmers, deliver them to the chain and make timely payments. Kalynivka also helps farmers participate in grant support projects to attract resources for farm development. This is important for them because it can partially solve their problems, especially during martial law and resource shortages," says Tetiana Medzhytova, Deputy Director of Kalynivka Trading House.
Such cooperation will help small farmers to establish sales of their products, which means that the risk of not selling their crops is significantly reduced. From now on, farmers will not take their vegetables to the market or to small shops, but sell them to Kalynivka Trading House with a guarantee. The vegetables are then delivered to national supermarket chains such as ATB, Silpo, Fora, Auсhan, Metro, Novus, Varus, Tavria, Pchilka, Velmart, Megamarket, Ekomarket, Continent and others. This reduces farmers' costs for logistics and sales administration, allowing them to focus more on growing quality products.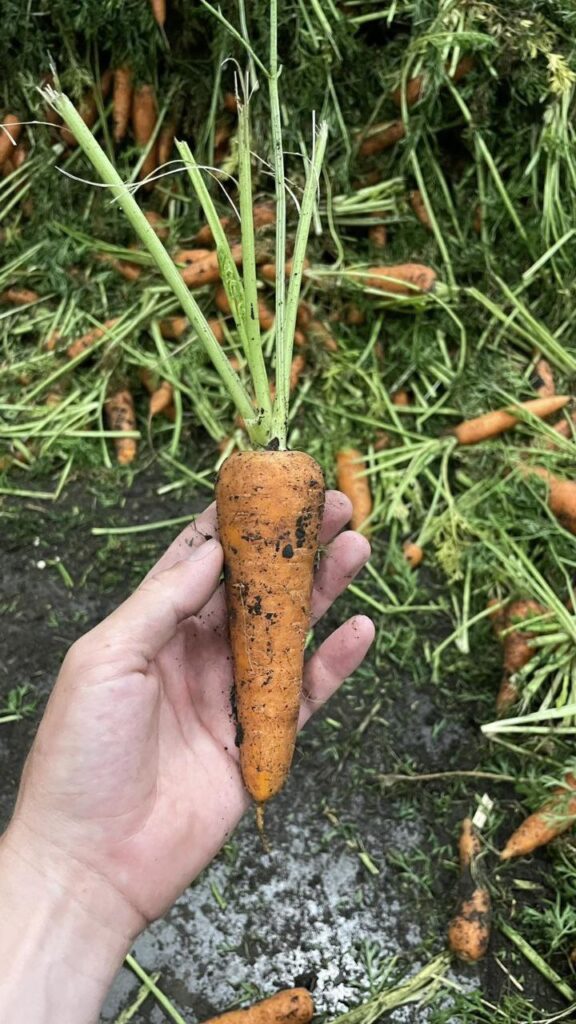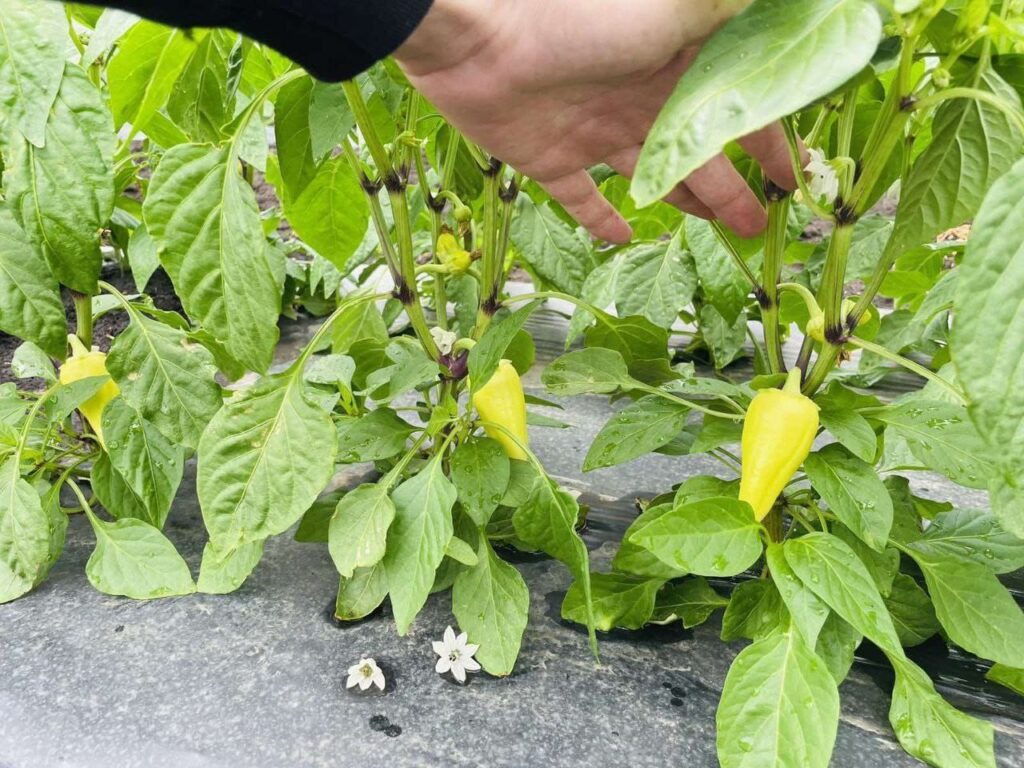 Farmers are already supplying vegetables such as onions, peppers, cabbage, and carrots under the cooperation program. One of them is Greenville LLC, a limited liability company that grows vegetables in the open field in Mykolaiv Oblast. Until this year, they grew only late vegetables (onions, carrots, beetroot), but as farmers in Kherson region are now unable to grow vegetables due to the occupation and constant shelling by Russia, the farm has increased the area growing vegetables and added early vegetables to its produce range.
"This year, in addition to onions, we have planted peppers, carrots and Chinese cabbage. This is also a new experience for us, but we are responding to the challenges of the times, and we are interested in trying new things in our business. Cooperation with Kalynivka Trading House is important because we will not divert our resources to logistics – the delivery of vegetables, negotiations with buyers; all this is taken care of by our partner. At this time, we will be able to focus on growing a quality product, which will benefit our end customer in the supermarket," said Anastasia Kiver, CFO of Greenville LLC.
In the 2023 season, the farmers involved in this cooperation are expected to grow and sell 30,000–50,000 tons of vegetable products.
In the wake of the environmental disaster caused by Russia's troops in Kherson Oblast by blowing up the Kakhovka Hydroelectric Power Station dam, demand for seasonal vegetables in Ukraine will increase, as the planted fields in Kherson region were flooded with water and farmers lost their crops.