USAID Economic Resilience Activity (ERA) purchased consumables for nine oblast phytosanitary laboratories. The supplies include scalpels, surgical scissors, tweezers, pipettes, pipettes with dispensers, paper and sterilisation bags, test tubes, measuring cups and other laboratory glassware, caps and disposable medical shoe covers. These will be used daily by staff to conduct phytosanitary inspections, including of grain crops exported from Ukraine. The materials were received by laboratories in Vinnytsia, Zmiinets village in Lutsk Raion, Ivano-Frankivsk, Kropyvnytskyi, Lviv, Odesa, Uzhhorod, Cherkasy, and Chernivtsi.
Lviv Oblast Phytosanitary Laboratory is approached by local farmers to inspect grain that is then exported. Up to a hundred different inspections of grain or plants are carried out here every day.
"Our laboratory has received consumables from USAID ERA that will last for about three months. We used to buy these materials with the money we earned by providing paid services. This assistance allows us to save our budget, or spend it on other needs. We use paper, scissors, various test tubes and other materials on a daily basis to carry out grain examinations. Before the war, our work was focused on inspecting goods entering Ukraine, but now we are fully engaged in issuing permits for further grain exports," says Nadiia Kish, director of Lviv Oblast Phytosanitary Laboratory.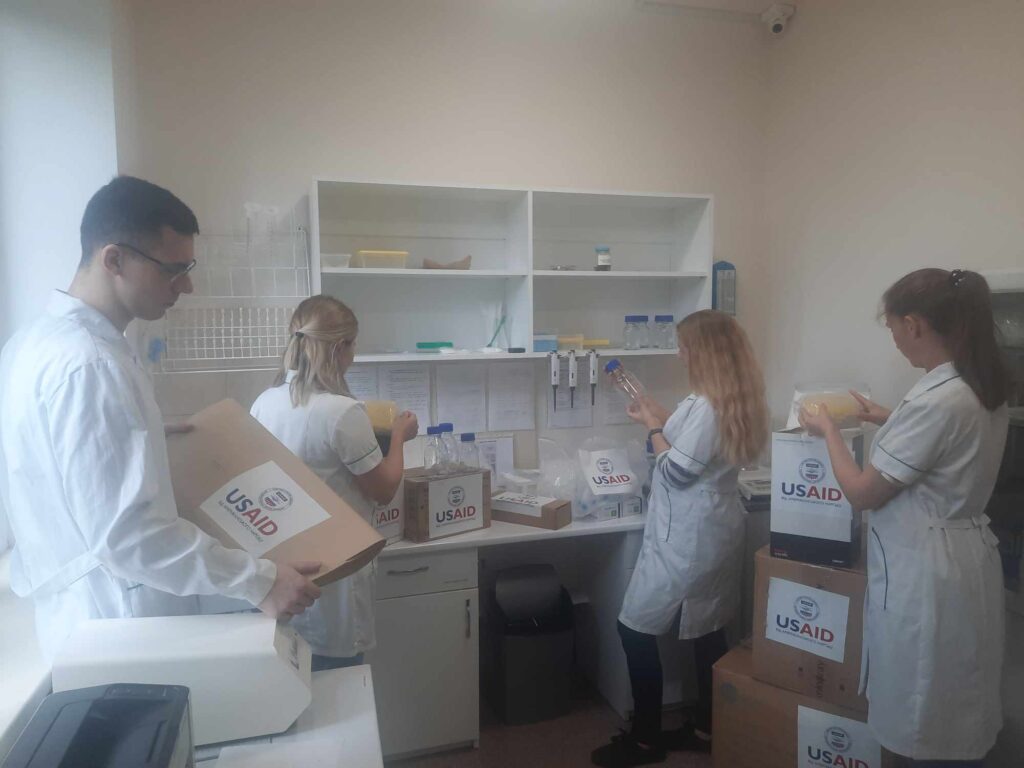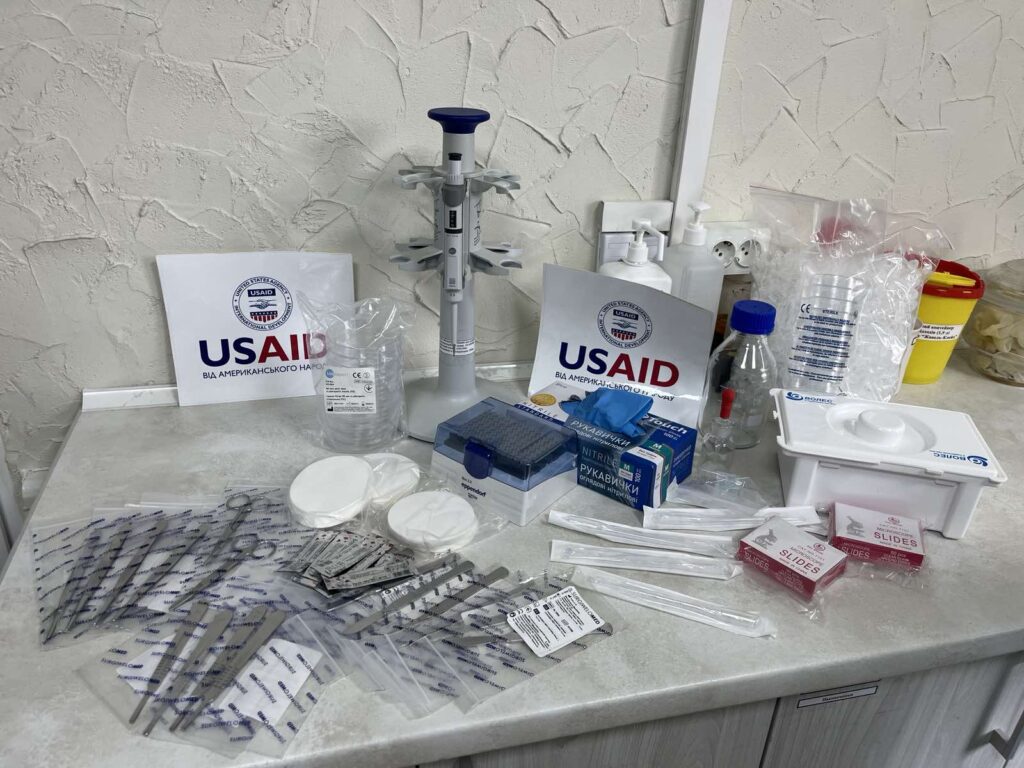 Since the beginning of Russia's full-scale invasion, the workload of grain inspections at Volyn Oblast Phytosanitary Laboratory has increased by 50%.
"Agricultural exporters from Volyn and the central regions of Ukraine come to the laboratory. These consumables will help the laboratory staff to do their daily work, testing grain samples. The tips, tubes, dispensers, filters, scissors, heat-resistant bags, laboratory glassware and scalpels are needed every day by our employees to conduct examinations. These consumables will be enough for about a year of work at the current workload. This is a significant help to us, and we are sincerely grateful for it," says Yevheniia Lykhach, director of Volyn Oblast Phytosanitary Laboratory.
USAID ERA has also recently purchased equipment for Vinnytsia Oblast Phytosanitary laboratory to conduct daily grain testing: a PCR testing system, analytical scales, mini centrifuges, a trinocular microscope, a bactericidal recycler, a thermos shaker and microtube unit, and an ultraviolet box for PCR testing.
The assistance to agricultural producers and infrastructure companies is part of Agriculture Resilience Initiative – Ukraine, implemented by the United States Agency for International Development. It aims to help Ukraine increase its capacity to produce, store, transport, and export grain.