Arivapak company, based in Dnipro, and a partner of USAID Economic Resilience Activity (ERA), is manufacturing large 14-ton bags for grain transportation. In 2023, the company received an order from USAID ERA to manufacture 800 maxi bags for grain exporters.
Orders from USAID ERA and other Ukrainian producers helped Arivapak create 10 additional jobs, pay salaries, pay taxes to support  the government's budget, and overall increase production by 40%. The company now employs 24 people.
The company can produce up to 500 maxi bags in a month. In order to fulfil all orders on time, the company has hired 10 specialists, which include seamstresses, cutters, and operators of technological installations.
"Such support from USAID ERA is extremely important for us, as it allows us to work steadily, employ people, pay taxes and develop even in times of war," says Ivan Rabizo, founder of Arivapak.
Additionally, to promote the use of maxi bags in the market, USAID ERA promoted this new grain transportation technology through various platforms including a roundtable. During  the event, the maxi bag manufacturers and an agricultural export company spoke about the benefits of this technology, to the audience of agricultural producers. This communication campaign, as well as the increased use of these bags in the agro-export chain, helped other producers, including foreign partners, to become aware of Arivapak. In July, the company was approached by two foreign companies who had seen the maxi bags at a terminal in Slovakia.
One of them is a Polish grain trading company. It has ordered a test batch of six maxi bags, and Arivapak is completing this test order to dispatch to the customer. The other customer is a German company that transports cement. These two companies will decide on further cooperation after their trial use of the bags. Kernel and KSG group, Ukrainian agricultural producers, are also interested in acquiring the bags and are currently negotiating with Arivapak.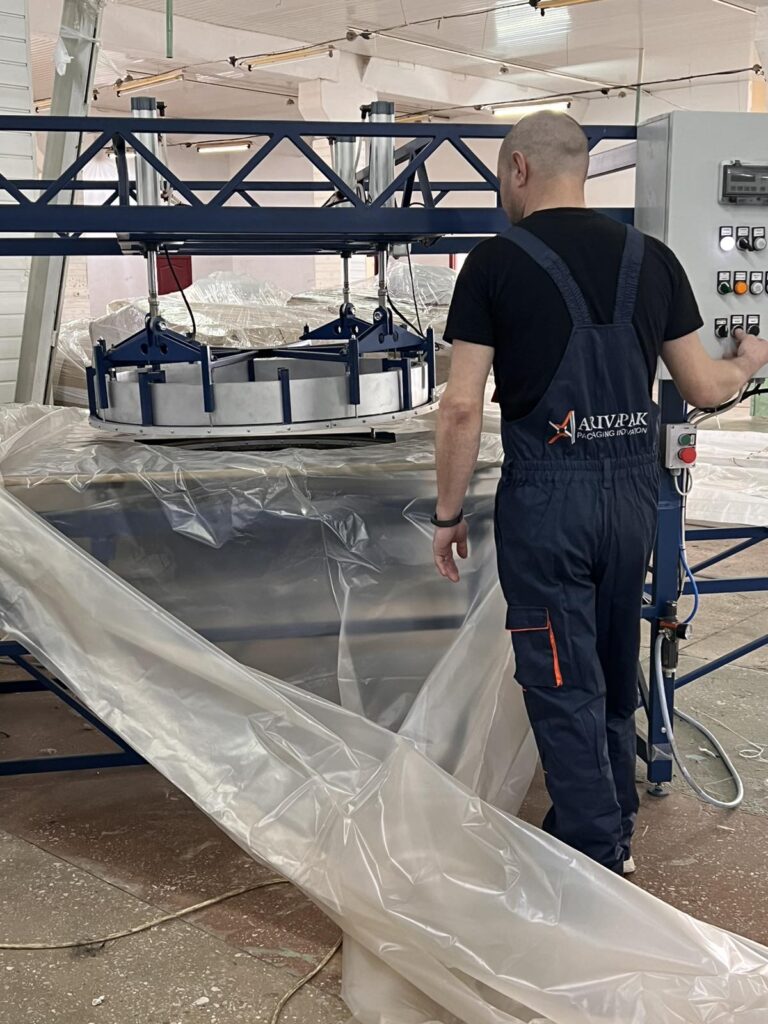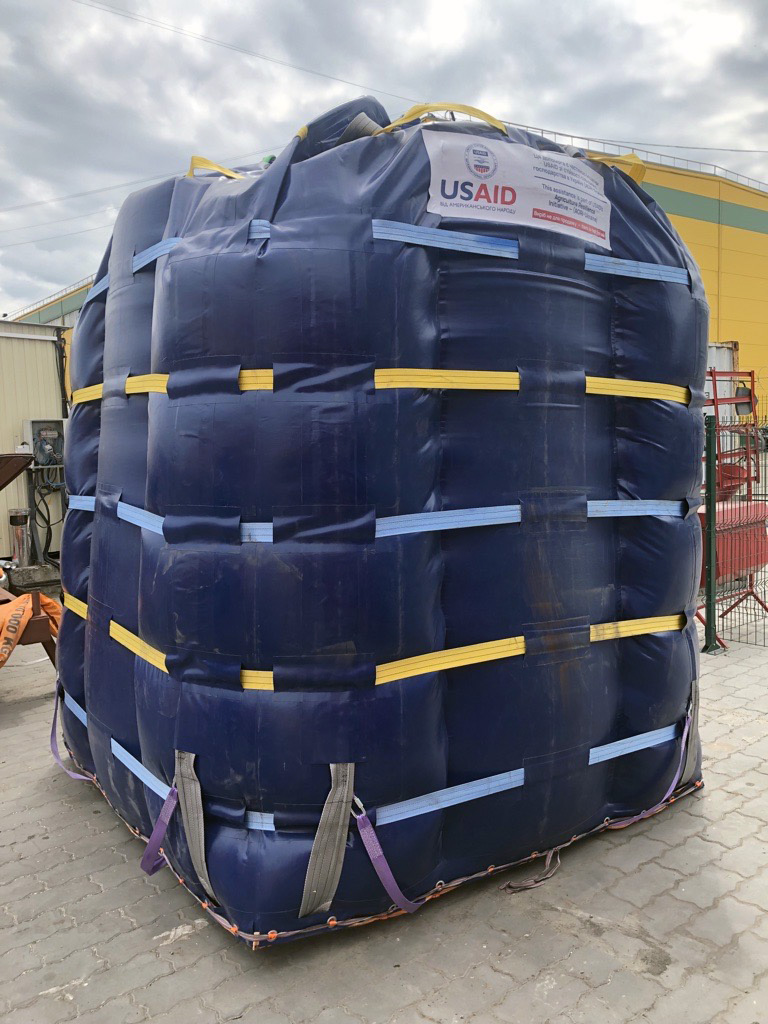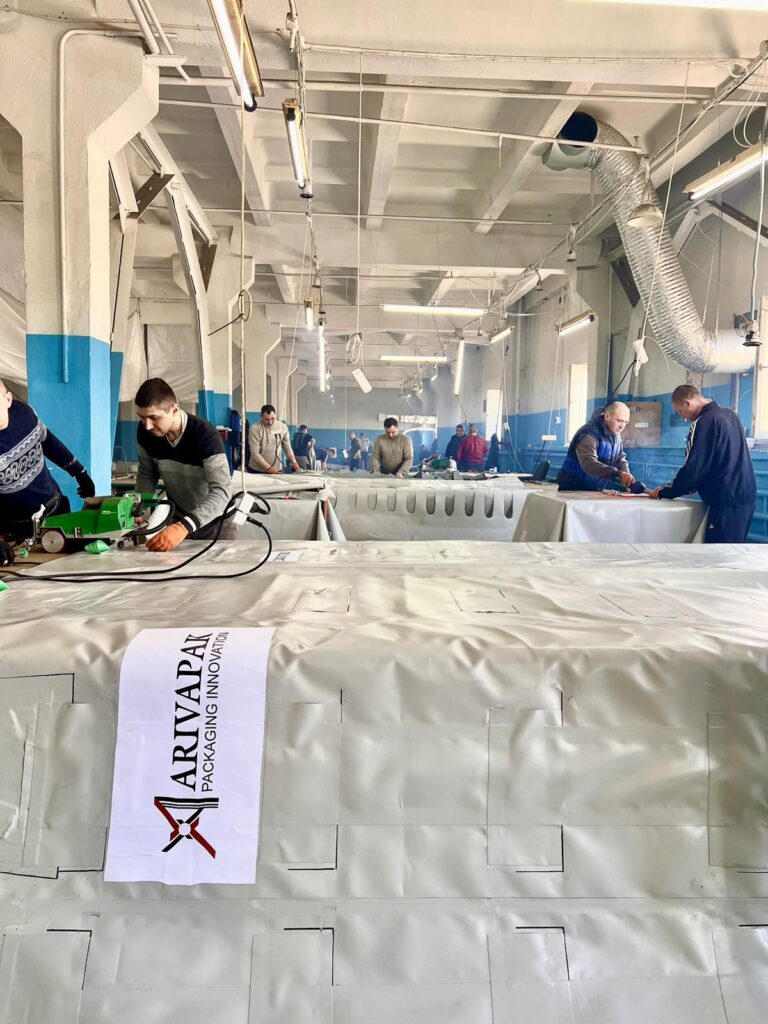 Arivapak has been manufacturing containers and packaging for the transport of food and non-food products for over 10 years. As a reminder, USAID ERA is part of the AGRI-Initiative, which aims to help Ukraine increase its capacity to produce, store, transport, and export grain.