The USAID Economic Resilience Activity (USAID ERA) handed over 95 EcoFlow River Pro charging stations to meet the needs of frontline oblast administrations. A total of 71 stations went to the Donetsk Oblast Military Administration (OMA), while 24 went to the Luhansk OM. These stations arecurrently delivered to a warehouse in Dnipro and will be distributed to communities to support emergency services and residents.
This followed ERA's May 2 delivery of 102 powerful generators to the frontline oblast administrations.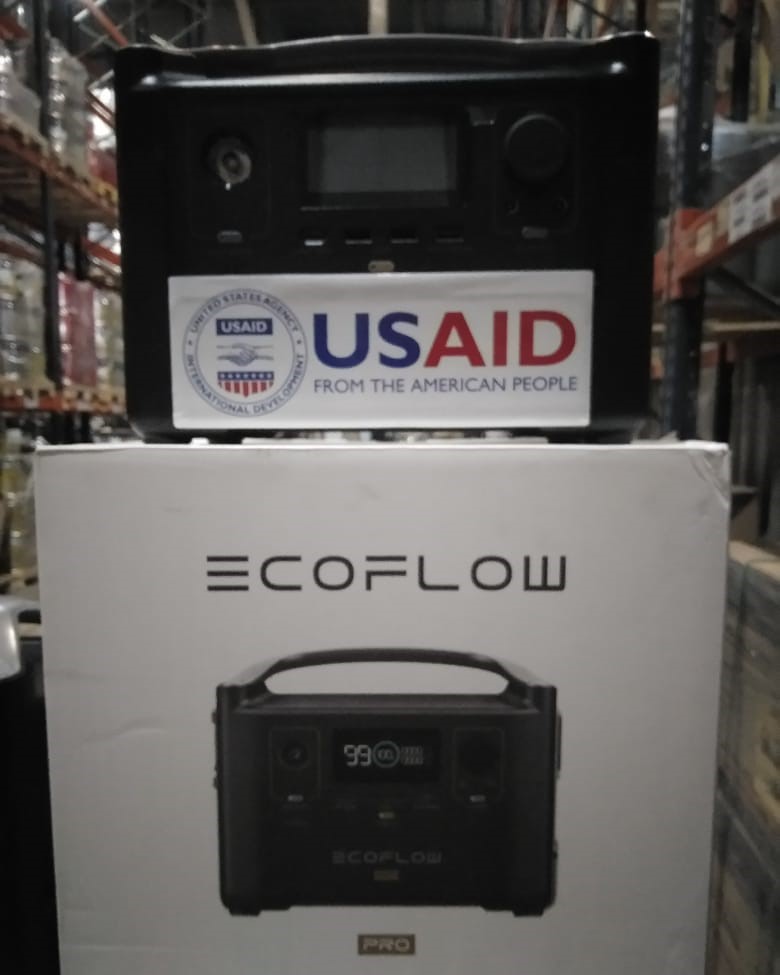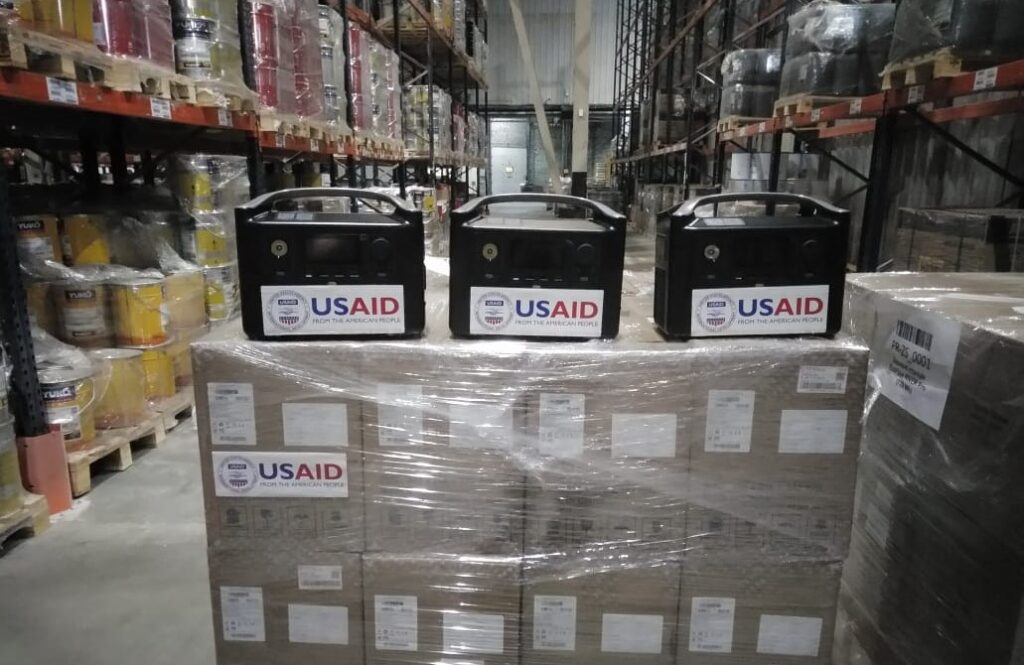 Background: Since November 2022, at the request of the Donetsk, Zaporizhzhia, and Luhansk  OMAs, USAID ERA has been procuring and transferring needed equipment, including canisters, large water tanks, chainsaws, fire extinguishers, rechargeable flashlights, and tripods, motor pumps, radio stations, portable speakers and gasoline generators to these oblasts to help them cope with emergency situations arising from Russia's shelling. The total amount of financial assistance to the three regions currently amounts to 27 million hryvnias.