In Berezan, Kyiv Oblast, a dormitory is being renovated, with the construction materials – which cost over 4.5 million hryvnias – provided by the USAID Economic Resilience Activity (ERA).  The Rotary Club Kyiv International approached the local community with the idea of renovating it. With this request accepted, the organization turned to ERA, with the two parties signing a memorandum of understanding regarding this work, in September 2022. ERA inspected the building, developed a capital repairs plan, and purchased the necessary construction materials.
"Sometime in the past, builders lived in this building. They built housing for displaced people from Chornobyl after the accident at the Chornobyl Nuclear Power Plant. Thirty years later, there are again displaced persons in Ukraine, but now because of Russia's invasion. The building needs to be repaired so that people can feel comfortable in it. Therefore, we undertook this restoration work," says Serhii Rodynskyi, a representative of the  "Chornobyl" Rural Consumer Society which owns the building, and whose private enterprise is responsible for the renovations.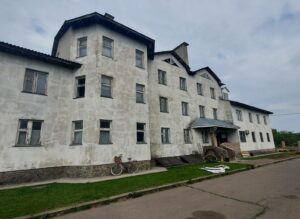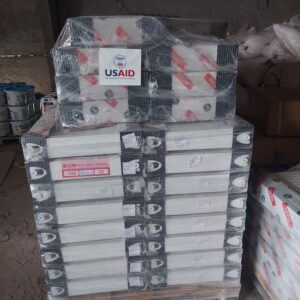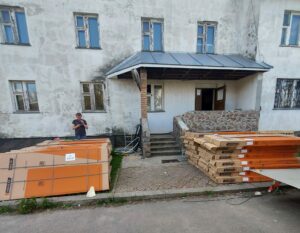 They have now begun to install windows in the dormitory. They will also replace batteries, shower cabins, and other sanitary ware, as well as install doors in each unit, and paint and repair living rooms. According to Mr. Rodynsky, about 2,000 displaced persons who left their homes due to destruction or the danger of staying there live in Berezan now. These people come from Donetsk, Zaporizhzhia, and Kherson oblasts, where the fighting continues today.
They plan to finish the renovation works by September 2023. The building is expected to accommodate 109 displaced persons. Under the terms of the agreement, they will not pay rent and will only pay utility costs.