USAID Economic Resilience Activity (ERA) will help to conduct an expert review of a new water pipeline project and provide technical and expert support to the Reconstruction Agency in preparing project documentation for construction of new and modernization of existing border crossing points.
This is envisaged by the Memorandum of Understanding signed on 20 July by Timothy Madigan, COP of USAID Economic Resilience Activity, and Mustafa Nayyem, Head of the State Agency for Infrastructure Restoration and Development. The document envisages cooperation in two strategic areas:  construction of a water supply system to four Ukrainian oblasts in the south of the country, and  development of priority border crossing points with the EU and Moldova. The parties set out their intentions in the memorandum.
With the critical drop in the water levels of Kakhovka Reservoir after Russia's forces blew up the dam, construction of a water pipeline is vital for residents of Zaporizhzhia, Dnipropetrovsk, Kherson, and Mykolaiv oblasts. The USAID project will conduct an assessment of the new water pipeline project, which is the responsibility of the Recovery Agency.
Another area of partnership will be development of export infrastructure, including modernization of border crossing points.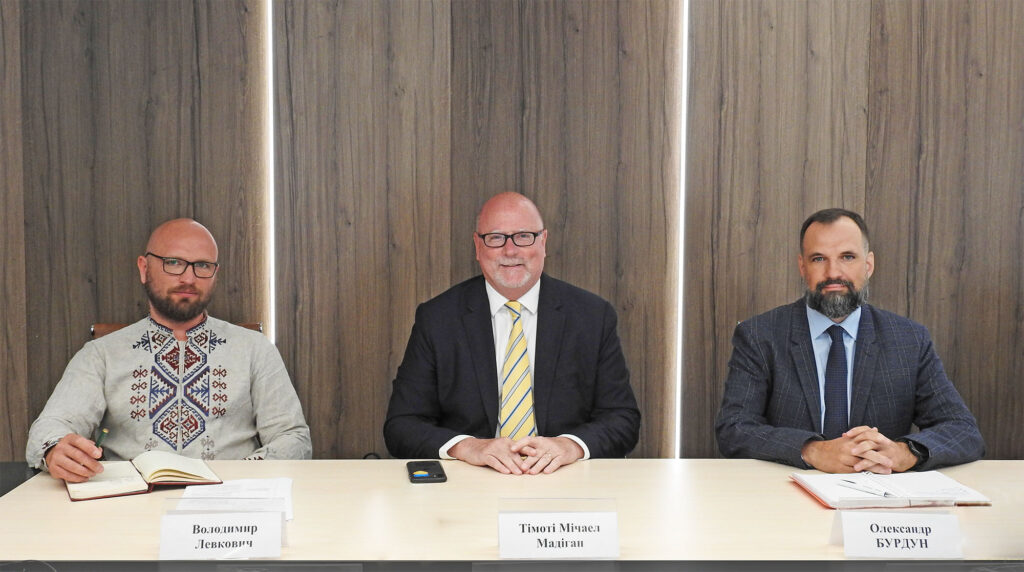 According to the agreement, USAID ERA will assist the Reconstruction Agency in preparing tender documents for the construction, reconstruction or overhaul of the checkpoints. According to Government Resolution No. 280, construction, reconstruction, repair, maintenance, and operation of checkpoints is the responsibility of the Reconstruction Agency.
"The strategic partnership between Ukraine and USAID ERA is aimed at restoring and developing Ukraine's infrastructure, increasing its export potential and strengthening the economy as a whole. Our task is to help the country increase its export capabilities by developing infrastructure, including border crossing points. Because of the war, road border crossing points will remain the country's main export and import gateway for a long time, so their comprehensive development is important to us. With the support of international partners and pre-prepared projects, we will be able to start work faster. The memorandum signed today with the USAID Project defines a clear vision and direction for the development of bilateral relations. We are grateful to our partners for their support and assistance to our country," said Mustafa Nayyem.
USAID ERA will also support the agency in attracting additional funding, including from international financial institutions, to implement infrastructure projects and develop project management capacity.