PAVIK Beekeeping Production and Innovation Cooperative from Cherkasy Oblast won a bronze medal for Innovations in Beekeeping Products at ApiExpo-2023 international exhibition in Chile.
The head of the enterprise, well-known Ukrainian beekeeping inventor Yurii Huslii, received a bronze medal (third place in the world) for the industrial technology of producing bee bread. The technology was created by a group of scientists from the National University of Biological Resources and Natural Resources Management of Ukraine, and the cooperative developed its tools. This is a whole line of equipment for the production of high-quality industrial-scale bee bread at minimal cost. The technology was invented 20 years ago, but its practical implementation has only become possible now thanks to the efforts of Huslii and his team.
According to Huslii, bee bread is one of the most promising beekeeping products. It is fermented plant pollen that is collected by honeybees, soaked in nectar, put into honeycomb cells, tamped down and filled with honey.
"Many health-conscious people buy and regularly consume this valuable bee product, and our equipment helps to significantly increase its production and improve its quality. PAVIK's equipment for industrial production of bee bread is already being actively purchased by beekeepers around the world. This technological breakthrough is the result of our joint work with leading Ukrainian scientists over the years. The equipment is relatively small and can be sent by post. We are pleased that it has received due attention from beekeepers during the 48th Apimondia International Congress and ApiExpo, in which we participated together with other beekeepers and producers," said Huslii.
According to Ruslan Markov, USAID ERA Honey Sector Lead, the products of PAVIK cooperative demonstrated their competitiveness and innovation during ApiExpo-2023. Beekeepers from all over the world are looking at samples of its equipment, giving them the highest possible rating and showing interest in purchasing them for their apiaries. It is unfortunate that the benefits of this technology are not yet sufficiently appreciated by domestic beekeepers, who have great potential to increase their production of bee bread. Currently, the equipment is mostly purchased by foreign beekeepers.
"Bee bread is a very valuable product, the production of which can significantly increase the profitability of professional Ukrainian apiaries. While the average wholesale price of bee pollen on the domestic market is currently around UAH 200 per kilo, the price of bee bread reaches UAH 1,000 per kilo. That is, the income from the production of bee bread is several times higher than the income from the production of bee pollen at almost comparable costs. We hope that the dissemination of information about PAVIK's international achievements will help to increase the scale of implementation of industrial technology for the production of bee bread in Ukraine," said Markov.
With the support of USAID Economic Resilience Activity (ERA), 10 beekeeping equipment manufacturers, beekeepers and representatives of the Ukrainian Beekeepers Union took part in the international ApiExpo exhibition, which took place on 4–8 September in Santiago, Chile.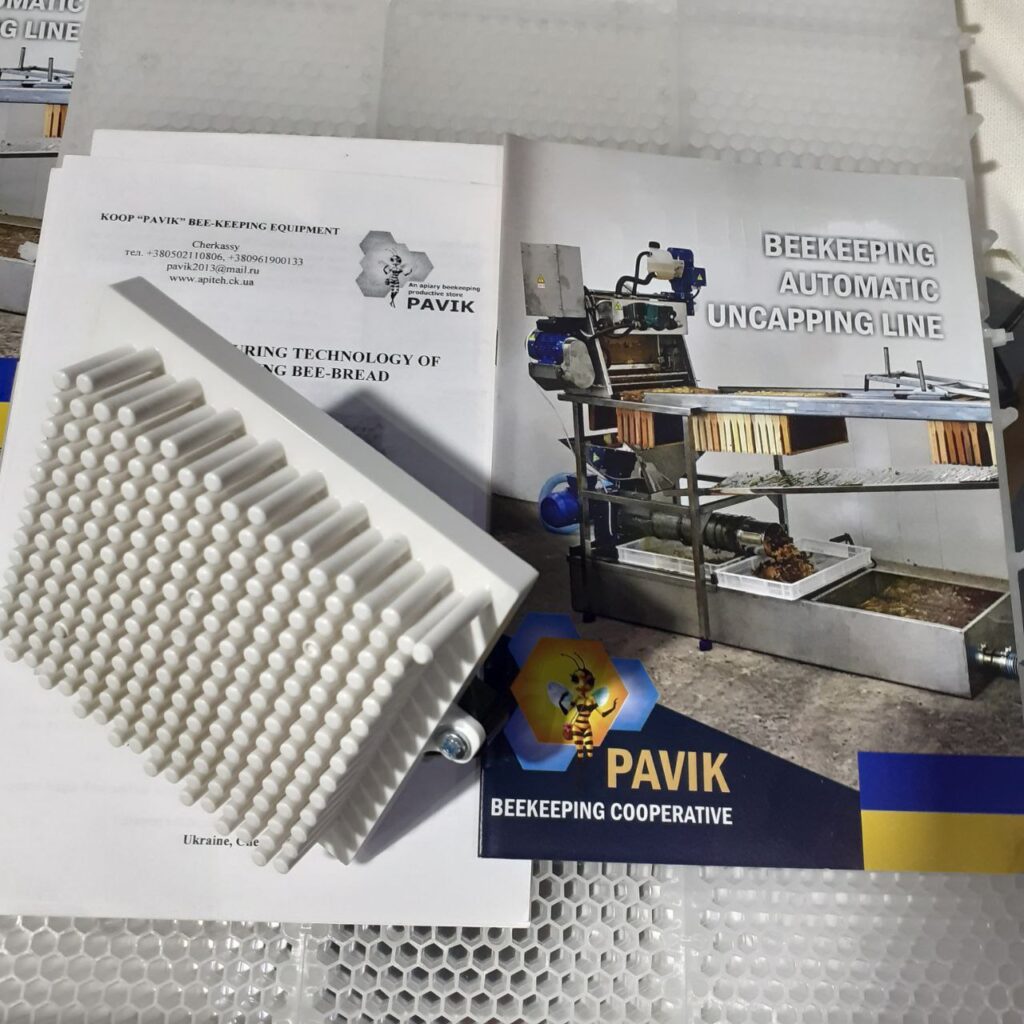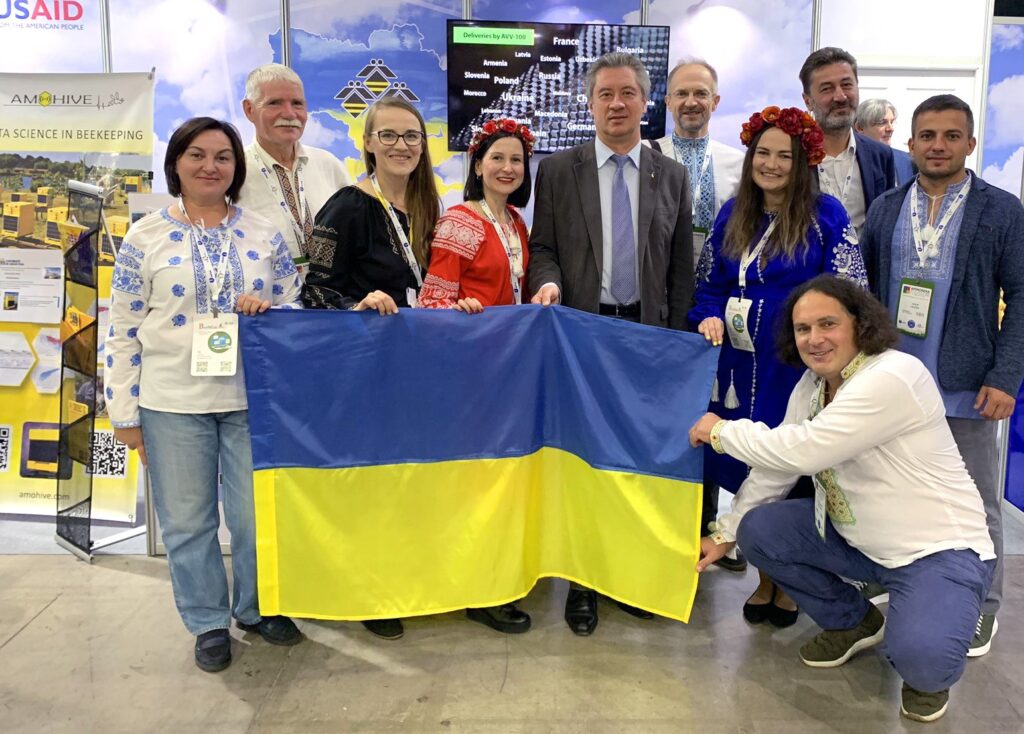 The delegation included representatives of 10 export-oriented Ukrainian micro, small and medium-sized enterprises – companies processing honey and other beekeeping products, manufacturers of beekeeping equipment and suppliers of IT services for beekeepers. The delegation also included two representatives of the governing bodies of the Union of Beekeepers of Ukraine and two USAID ERA specialists.